AlhamduAllah, thanks to our donors, 20 cows were sacrificed. Ten villages received 1, 2, 3, or 4 cows, depending on the population of the village. The cows were distributed among villages that are in close proximity of each other: MCHINGA I, MCHINGA 2, SANDA MKOBANI, RUVU, MNA'NGOLE, DIMBA, KILOLAMBWANI, MALOO, MVULENI, and KIJIWENI. Their close proximity facilitated monitoring. The livestock was delivered the night before EID: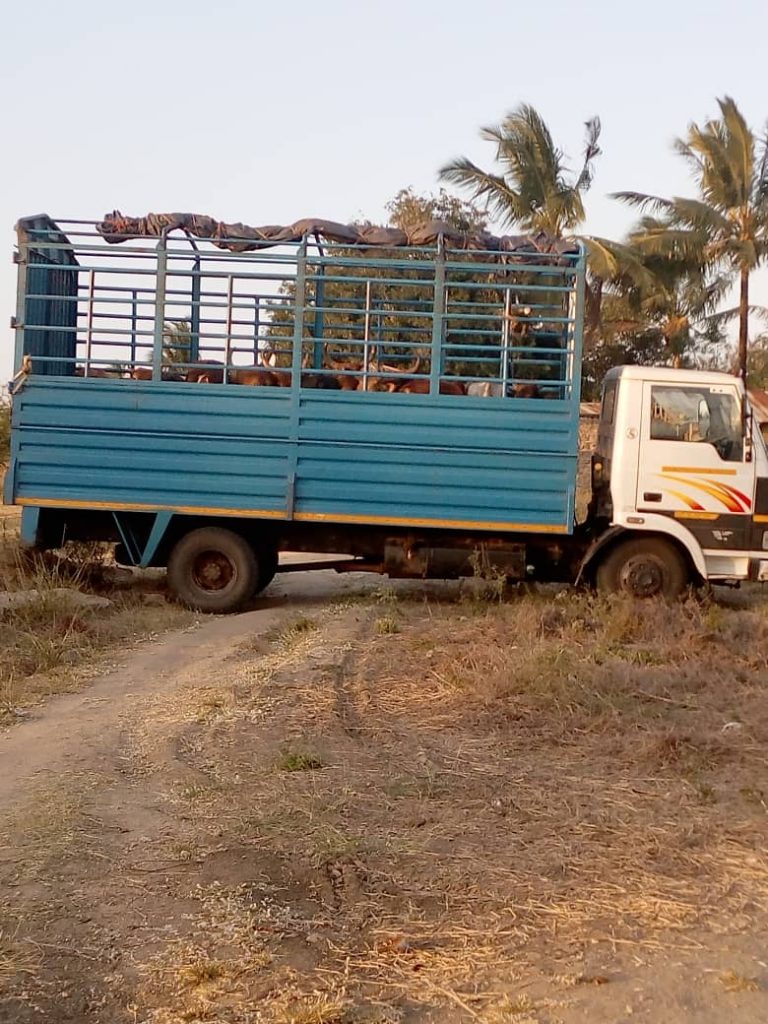 Cows delivered to village

Cows delivered to village

Waiting at Masjid in Mchinga 2 for cows

Cows delivered

Cows delivered to village

Cows delivered

Instructions given at each drop off, with list of donors

Waiting in village for delivery

Unloading cows in the village
On Eid Day, the cows were sacrificed after Eid prayer, meat was not distributed until after the doctor inspected the meat to ensure it was suitable for human consumption.
Distribution in Dimba

Distribution in Dimba

In Mchinga 2 Eid Day

Mchinga 2 Eid Day at meat distribution area

People observe and wait for meat

Preparation for distribution

Kilolambwani: waiting for meat distribution

Preparation for distribution

Preparation for distribution

Preparation for distribution